Face Shields
WE REPLY TO ALL EMAILS WITHIN 24 HOURS
Email us now at faceshield@shearcolor.com
SHEAR COLOR
MANUFACTURES 
FACE SHIELDS
Converting part of operations in response to the Covid-19 crisis
Shear Color Printing of Woburn, MA is proud to announce that it has partnered with local suppliers to purchase the materials needed to manufacture clear plastic face shields and plans to begin production as soon as April 20th, 2020.
Shear Color has begun reaching out to local healthcare organizations to find out who is in need of this important part of PPE.  As a printer that works with the medical and mailing industries, Shear has been designated an "essential" business and has remained open during this crisis.
"When this crisis started, we began looking for a way we could help. I received an email from a doctor who was making a personal plea for any protective gear and realized that we can help beyond donating our reserve of gloves. The benefit of converting our facility is two-fold. It not only helps the medical industry and those in need of protection, it also helps Shear Color bring back our furloughed employees." – Joel Weitzman, President, Shear Color Printing.
Please feel free to share this news with anyone in the healthcare industry.  If you or anyone you know is in need of of PPE please contact us by emailing: faceshield@shearcolor.com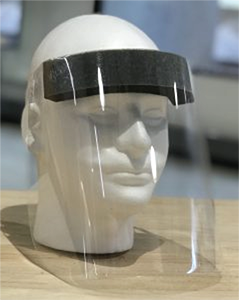 ---