Our Company Culture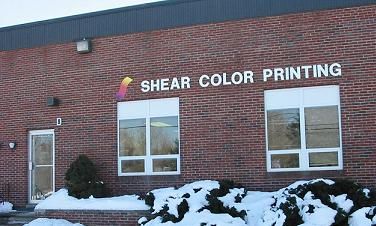 Shear Color Printing was opened in the late 1980's at the same time as the dawn of desktop publishing. We had a vision that by specializing in short-run high quality printing, we could offer the goods and services that were typically only available with long-run printing jobs - at high costs. As a niche printer, we discovered that through specialization, we could offer pricing 20-40% less than industry standards, while maintaining ultra-tight deadlines, and producing expert quality work. Shear Color opened with one 4color GTO printing press, one cutter, one folder, traditional stripping and plating and 2 employees. Today we have 20 employees working multiple shifts. We have 2,4 and 6 color printing presses, an expanded bindery with multiple cutting, folding and fulfillment solutions and a full pre-press department featuring cutting-edge computer to plate technology.
Shear Color Printing - A "Green Printer"
At Shear Color Printing, the only thing we care about as much as your print order is minimizing our impact on the environment. We feel that it is our duty as a responsible company to to use sustainable printing practices. Over the years we have implemented several strategies to become an industry leader in environmental friendliness.
- All waste paper, ink and chemicals as well as shop rags are recycled
- Shear Color prints with a special ink which lasts much longer and reduces the amount of waste ink by 30%
- Unless otherwise specified, Shear Color prints on recycled paper
- Our computer-to-plate system completely eliminates the need for any chemicals in our prepress department
We're proud of the strong roots we've built in our community. We pride ourselves on being a complete source for all of your business communications needs and have always been on the leading edge of technology. We understand that an investment in technology can actually save money by improving efficiencies.
We will continue to evolve as a diversely skilled, fast-moving team of professionals ready to learn from each other and meet whatever challenges our clients may face. We launched this cutting-edge website to make it easier for our clients to request estimates, place orders, check proofs, or transfer files online. We hope you find it as helpful as we do.