Shear Color - Your QR Connection!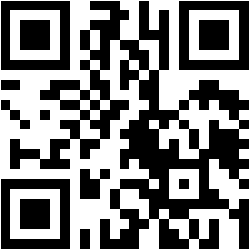 QR Codes seamlessly merge print with smart phone technology. Shear Color now offers a web-based Augmented Reality platform that can be accessed simply by scanning a QR Code – NO APP REQUIRED.
Click here to see how it works.
Anyone with a smartphone can point their camera at your QR Code and gain instant access to:
* Your point of sale or online checkout page
* Ticket sales / venue information
* A detailed description of your products and services
* Directions to your location via Google Maps
* Add your contact information into their phones contacts list
A QR (quick response) Code is a two-dimensional barcode that can be scanned/read by a smartphone or other handheld device. The QR Code can contain several things including text, web links, contact information, product data... almost anything! Once the code is scanned, a smartphone will interpret the data within the code and open the appropriate utility on your phone. Common uses for QR Codes are to link to websites, forms, to exchange contact information or to download an app or document. Most smartphones no longer require a QR Code reading app to access the contents. These days you can scan a QR Code with your phone's camera and be directed to the destination with one click. This QR Code is a web link to our mobile web site.... Try it out!
For any print order, Shear Color can create a free QR Code for use on your next sign, mailer, brochure or even business card. Call today to learn more about this exciting way to blend print with technology.