Anti-Microbial Aqueous Coating
Shear Color is pleased to offer our customers the option of anti-microbial aqueous coatings. These aqueous coatings have been specially formulated to have unique antimicrobial properties. The coating is available in gloss, satin and matte finishes. For more information about these coatings, how they work and what they protect against, including specific information from the manufacturer, please contact us.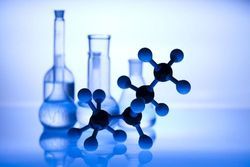 What is Aqueous Coating?
Aqueous coating is a fast-drying, water-based, protective coating which is applied while the paper stock is on press to achieve a finish that exceeds the quality of a varnish. This water-based finish dries quickly and is resistant to smudges and fingerprints.
Known for being environmentally friendly, aqueous coating is used in packaging for food, household products, and fast-moving consumer products.It is classified as the "default" coating for printing and packaging.
The Benefits of Aqueous Coating
Special anti-microbial coatings contain anti-bacterial, anti-fungal and anti-viral properties.
Non-toxic & environmentally-friendly: The treated paper is easily recyclable and does not produce harmful by-products. There is minimum solid waste after the application of aqueous coating, and the cleaning process does not require toxic cleaning agents.
Versatile: It is a no-hassle solution when additional finishing is necessary to the print and works well with various printing process inks and glues. The coating also makes it very easy to write and print over the coating.
Cost-effective: This water-based coating is mostly used in line with the printing process, delivering significant cost savings.
Durable and long lasting: By sealing the ink against exposure to air, the coating maintains the fidelity of metallic inks. Aqueous coating is also less susceptible to yellowing, making it a better alternative to varnish.