Komori 5-28 with tower coater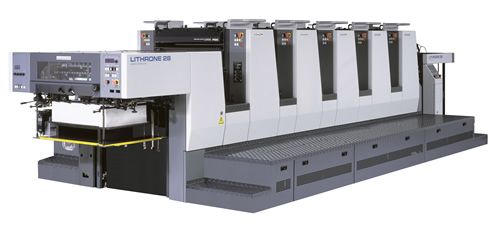 Our newest offset press, a 28" 5color + coater Komori. Perfect for longer runs and larger formats with a print speed of 15,000 sheets per hour.
Ideal for pocket folders, print runs up to 100,000 and larger projects measuring up to 27". The press features full automation with precision color control from the console, and the tower aqueous unit can coat with gloss, satin or dull coating.