Joel Weitzman - President and CEO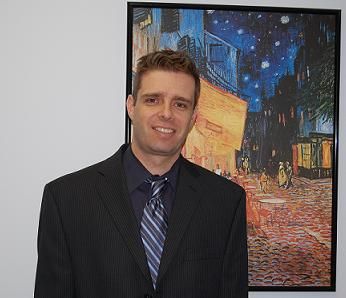 Joel came on board Shear Color Printing in the fall of 1996. Born and raised in Minnesota, he graduated from Babson College in 1994 with a degree in Finance and Investments. Since taking over the company, he has proudly watched the company grow from 2 employees in a 2000 square foot facility to 20 employees in a 10,000 square foot facility.
A sports enthusiast, Joel has grown to become a fan of the local sports teams, and is also an avid golfer and hockey player as well as skiing and scuba diving. His other main hobby is trying to keep up with his young son. Joel lives in Burlington with his wife Joeyann and his son Alan.