Mark Sierra - Account Executive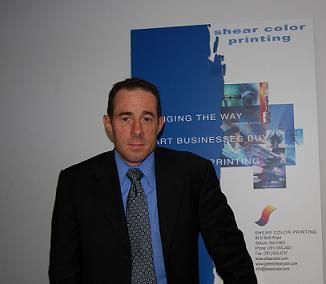 A disabled American veteran from the US Marine Corp, Mark began working for Shear Color Printing in 2000. With a background in the restaurant industry and with no previous printing experience, he started at Shear by working in the print shop. He quickly adapted to his new industry and moved into account management. Adapting what he had learned from his military and restaurant experiences, he become a productive and successful account executive. Mark focuses on customer service, constantly adapting and changing to meet his customers' needs, and working to create lasting, working relationships with his clients.
Married for 10 years with 2 small children, Mark, originally from Cambridge, MA, now resides in Southern New Hampshire.